Hi! My name is Joy Bollers and I am a Web Designer. By profession. By heart I am a traveller. This site is a mix of my professional life and my travel experiences. In a nutshell this blog is my portfolio.
---
I am lucky to have so venturous life because thanks to this fact I don't have to work as much over my portfolio. Actually I don't have to work on it at all since this blog I'm running just because I love it. However, some of you encountered me because you're interested in my journeys and some of you because you'r into my offer. And since this let's say travel blog is in the same time my showcase let me tell you a few world about my as the Web Designer.
I was born in New York but grew up in Mexico. Then in my 15 moved to LA and in my 18 moved back to New York City where I graduated in Public Relations and IT from University of New York. Now I have apartment in Seattle, Washington but can't say I live there. Why? Because every few weeks I am somewhere else. My home in Seattle is rather my base where I come back to rest for a few days or weeks and to set up another venture in another crazy city, country, continent.
However I have a huge experience in Web Designing. Right after I have graduated I started working in "J.Jeremy&Co." where I gained a lot of skills. After 2 years working there I found out I need more freedom. I needed to be mobile. Then I started working in "Freeman's Design Studios" where I was given a huge trust so I could work from home. My dreams came true then, because finally I could travel a lot without failing my job. I have been taking my computer with me everywhere in every trip.
I loved working at Jeremy's but finally I realised I need even more freedom. That's why I decided to set up my own company. This is how JoyWebSupport came into being. Most of the inspiration I draw from the travels I do. Every trip is brings me lots of new ideas, no matter if its Wieliczka Salt Mine in Poland or Cascais in Portugal. Every trip is different and thanks to that I keep developing. I'm not standing in a one place, I know I am better and better with every new place I'm exploring.
---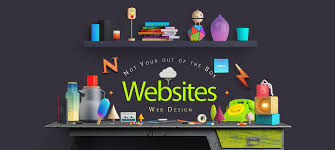 ---